ICU Update: Mason is a fighter. Friday evening, Masons heart was showing strong signs of tiring out. The family was called in to say goodbye, and we prayed for peace and comfort throughout the night. We dont know what tomorrow or even today will hold, but what we have seen since Friday evening has been small steps of improvement. I don't know if God is gifting us with a little more time or if there is more at work, but without knowing the answers we are still thankful and praising HIM for each small step. Mason was taken off of the oscillator yesterday with no problems. He has showed great improvement with his own breathing, and even came off of the nitrous oxide during the night. The doctors are hopeful that he can come off the paralytic medication today, at least for a short time. Mason is still an incredibly sick little boy. He is still on every kind of medication to treat all types of infection and is still needing platelets and blood as well as additional blood clotting medication. And Mason still has cancer and no immune system whatsoever to help fight off the multiple infections inside his body. So we ask that you continue to join us in prayer to our Heavenly Father for a miraculous healing of our precious boys body. HE is our hope and strength, every second of everyday. There is no way we could have survived these dark days without HIM by our sides. We pray without ceasing and trust that our Father is continually working out all things for HIS glory. "I count on one thing The same God that never fails Will not fail me now You won't fail me now In the waiting The same God who's never late Is working all things out You're working all things out Yes I will, lift You high in the lowest valley Yes I will, bless Your name Oh, yes I will, sing for joy when my heart is heavy All my days, oh yes I will"
An update from Mrs. Neufeld: "Mason is still stable. He is such a fighter! His breathing this morning was good enough to go to a regular vent instead of the last resort vent. Praising God for any positive steps forward. ❤️🙏"
Please continue to pray for the Mason Neufeld Family....#praiseprays From Mason's Parents... A Psalm of David. 23 "The Lord is my shepherd; I shall not want. He makes me lie down in green pastures. He leads me beside still waters. He restores my soul. He leads me in paths of righteousness for his name's sake. Even though I walk through the valley of the shadow of death, I will fear no evil, for you are with me; your rod and your staff, they comfort me. You prepare a table before me in the presence of my enemies; you anoint my head with oil; my cup overflows. Surely goodness and mercy shall follow me all the days of my life, and I shall dwell in the house of the Lord forever." Today is one of the hardest days Cori and I have ever faced! While Mason is still here and very much loved I fear that God is preparing for another angel. We have come to what appears to be the darkest hour, knowing every human tool and instrument have merely fought to just sustain Mason in his weakened state. The doctors believe his heart is growing weak. Knowing the struggles Mason has we had the unfortunate conversation with the doctors that if he passes we will not attempt to rescucitate as that would only exacerbate all the problems his body has. We pray God our heavenly healer would grant us more time with our angel because He is truly the only way for Masons body to be healed. Still knowing that true healing is only found in our heavenly redeemed body.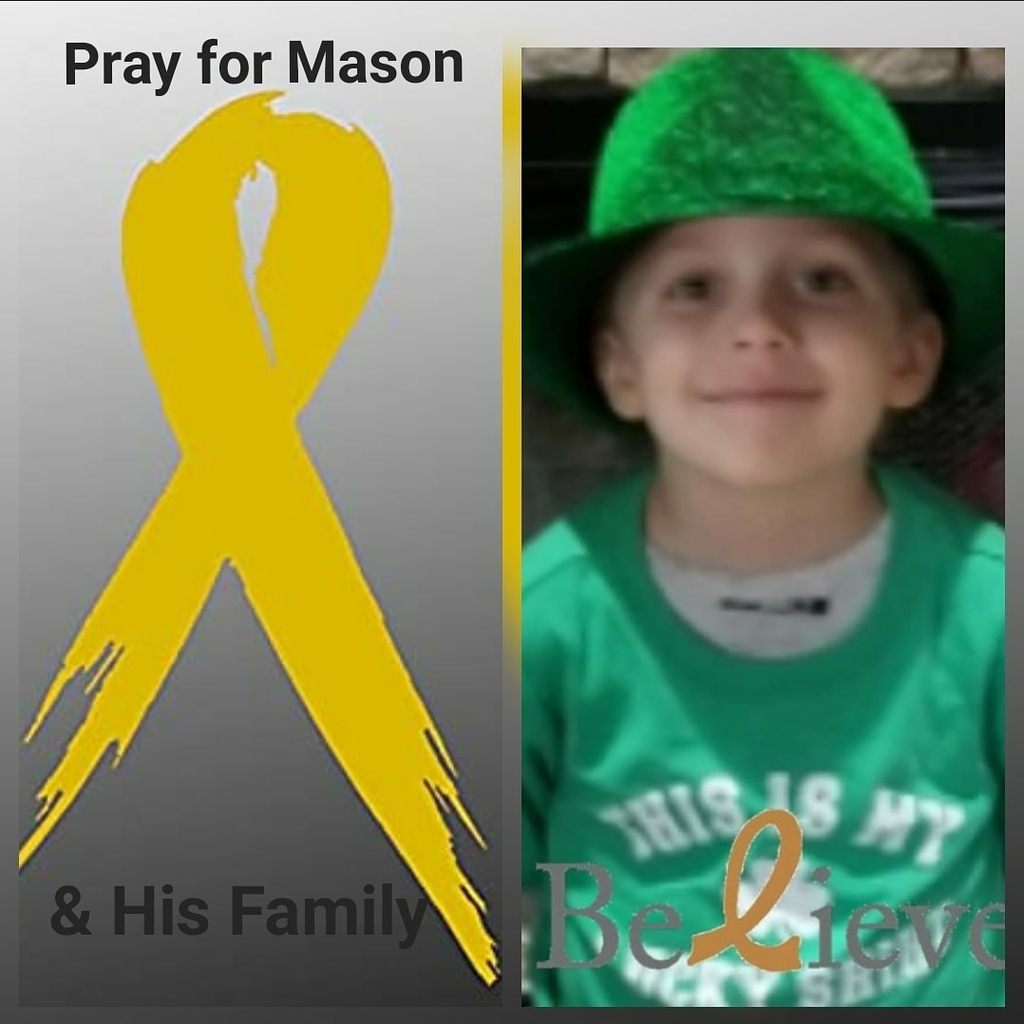 SENIOR SPOTLIGHT RACHEL THOMPSON CLASS OF 2020 From Rachel's Family: Rachel Fayth Thompson has attended Praise Academy since K5. She is the daughter of Meredith Adams, Randall Adams, and Donnie Thompson and her older sister, Alexandria (Alex) Adams, graduated from Praise Academy in 2012. While at Praise, Rachel participated in cheerleading, soccer, and basketball. She plans to attend college in the fall of 2020. Rachel loves hanging out with her friends and can be seen most often at the Dunkin in Hiram
SENIOR SPOTLIGHT WILL CROMER CLASS OF 2020 From Will's Family: Will is the son of William and Ann Cromer. He has a younger sister, Emily, who also attends Praise in the ninth grade. Will has been attending Praise Academy for 13 years, beginning in kindergarten. Will has been very active in the sports program at Praise. He has lettered in baseball, football, and basketball throughout all his high school years and even lettered in baseball in middle school. He has received numerous awards. He is a 2 time state champion in football. In his senior year he fought hard with his team to win the GAAPS 2019 Football State Championship. Will is already an accomplished business owner and operator. He has been successful with his company Afterschool Lawncare for over 2 years running. Will plans to attend Georgia Highlands in the fall to pursue a business degree. Will is an avid outdoorsman and skilled archer. He is happiest when hunting and fishing. He is passionate about conservation, land management, and wildlfe protection. He enjoys spending time with family, his gifriend Lauren, and friends. Will's personal bible verse is Proverbs 30:30 The Lion Never Retreats.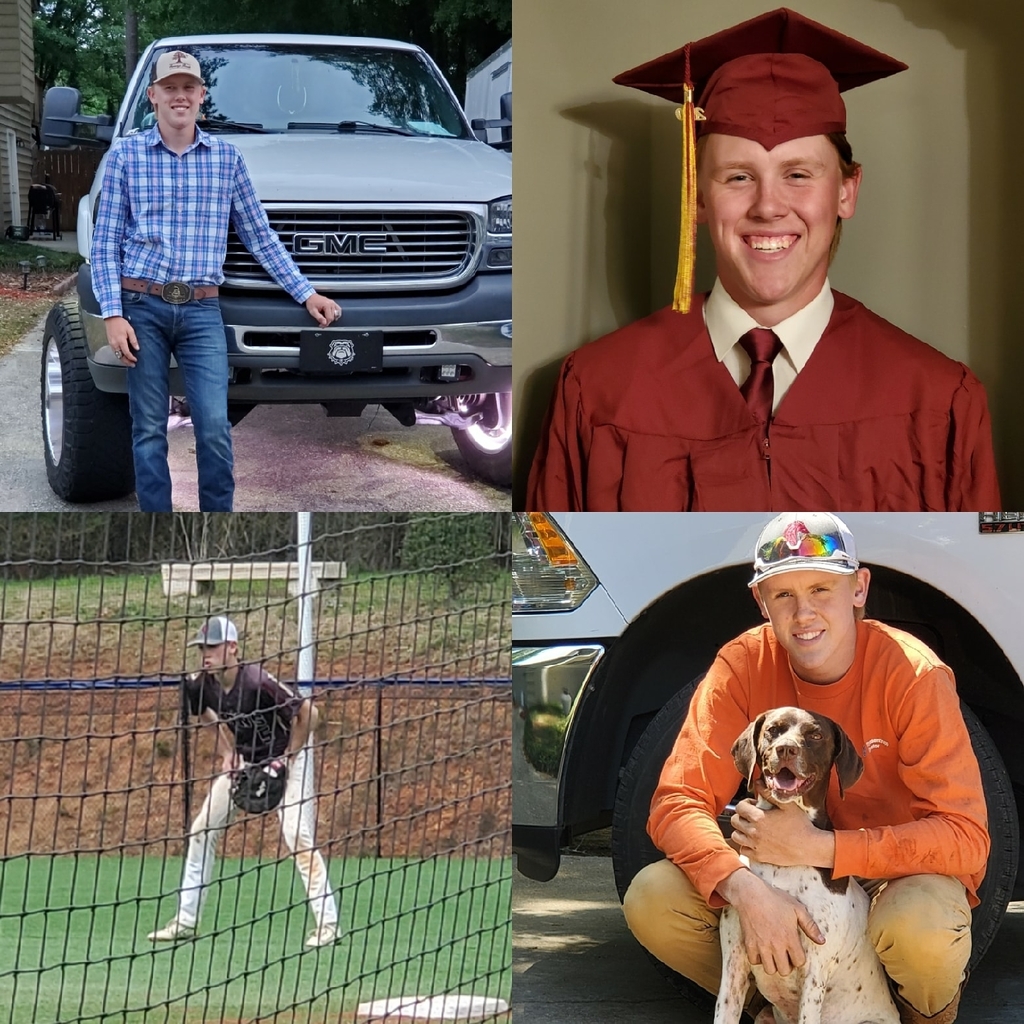 SENIOR SPOTLIGHT AUSTIN WRIGHT CLASS OF 2020 FROM AUSTIN'S FAMILY: Austin Philmore Poole-Wright is the son of Stepphen Wright and Victoria Poole. He is the youngest of 3. His 2 oldest brothers are Spencer and Grant Wright, who also attended Praise Academy. Austin started at Praise in Ms. Jackie's class and has completed his whole school life at Praise. During my conversation with Austin on his achievements, Austin started that he has few achievements, because he wasn't into sports like his older brothers, but he did enter into several art competitions, which he really enjoyed. Austin also stated that however, through the years that God has allowed him to have, he has come to find that there are many different kinds of achievements a person can accomplish in life. Nevertheless, that many seem to forget the achievement they have found within the love for God. Austin further stated that through his life, he thanks God and the people that God has seated in his path to guide him through the trials of his life and for the solid foundation of belief based not on his achievements in life that he has been given nor the achievements of men, but on the achievements of God. Austin believes ones achievements should not be a list of many things, but a belief that a man who does not seek to have a relationship with the Father who created the Heavens and the Earth, then no achievement should be mentioned on paper or aloud.
FOR THE WEARY HEART Day 18 For I have given rest to the weary and joy to the sorrowing." Jeremiah 31:25 NLT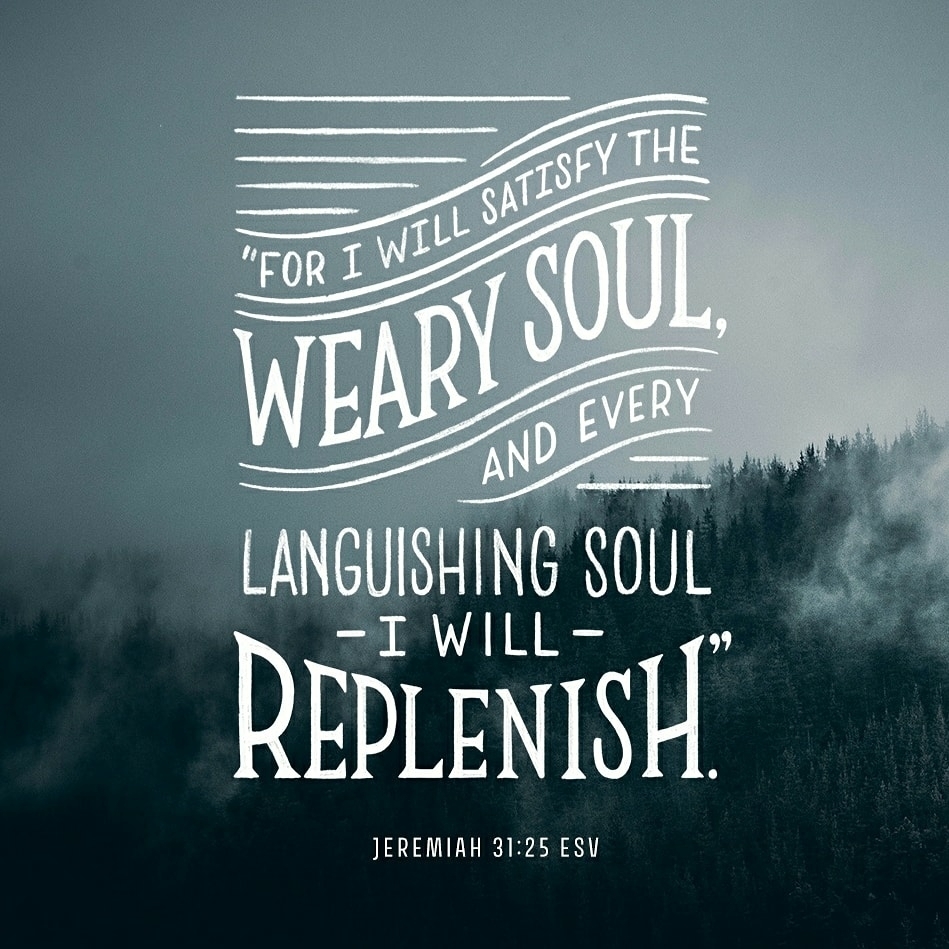 Praise Academy Family...let's pray together for Mrs. Vickie Neufeld's grandson, Mason: "Friends we are asking for special prayers for Mason's lungs. The next 24 hours are critical." 🙏💔😢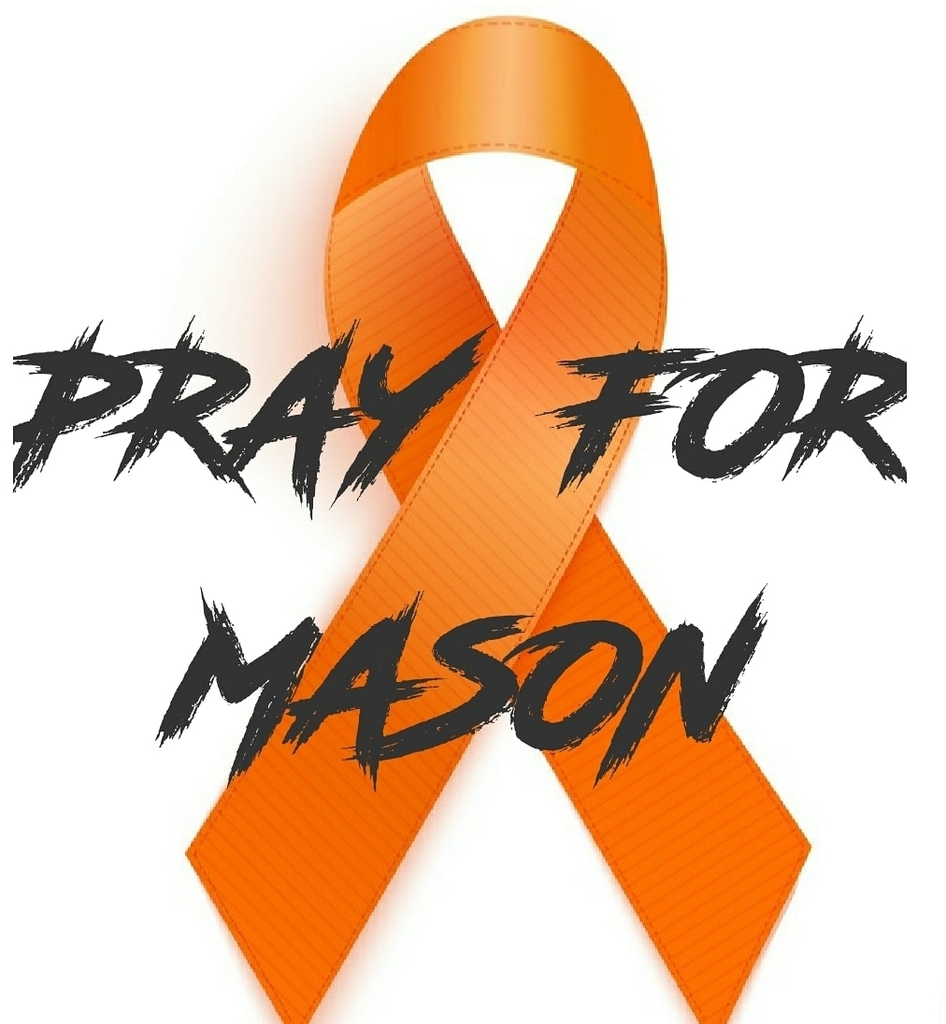 FOR THE WEARY HEART Day 15 I look up to the mountains— does my help come from there? My help comes from the Lord , who made heaven and earth! He will not let you stumble; the one who watches over you will not slumber. Psalms 121:1‭-‬3 NLT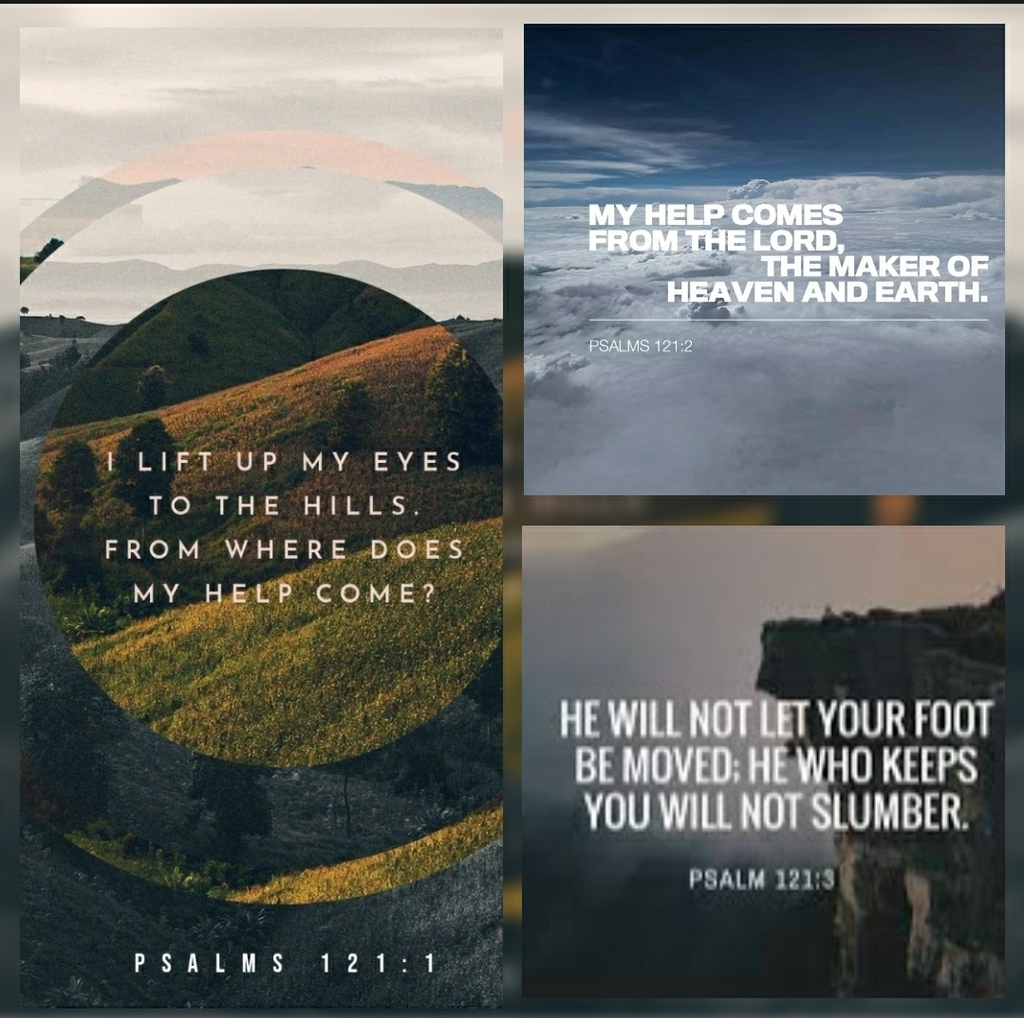 Lindsey Reaid – Senior Spotlight Lindsey Reaid began her education at Praise Academy in 9th grade, so she's been part of the student body for all of her high school years. She is the daughter of Michael and Rachel Reaid, and she is the younger sister of Tori Reaid. Lindsey has loved her years at PA and has enjoyed being active in different student activities. Lindsey serves as the Treasurer of the Senior Council, and she is the Secretary for Praise Academy's chapter of the National Honor Society. She was active in Beta Club, and she has loved being a Teacher's aide with the K-4 class. Lindsey also enjoyed playing on the Varsity Volleyball team during her Senior Year. After graduation, Lindsey plans to begin her college education at Georgia Highlands then continue on to pursue a degree in Graphic Design at Kennesaw State University. Lindsey has a passion for creativity, design, and photography, and she also enjoys writing, going to the beach, and all things Disney! Lindsey attends church at Second Baptist Church in Dallas, and she also enjoys volunteering to assist with children's programs. Her favorite Bible verse is Proverbs 3:5-6: "Trust in the Lord with all thine heart; and lean not unto thine own understanding. In all thy ways acknowledge him, and he shall direct thy paths."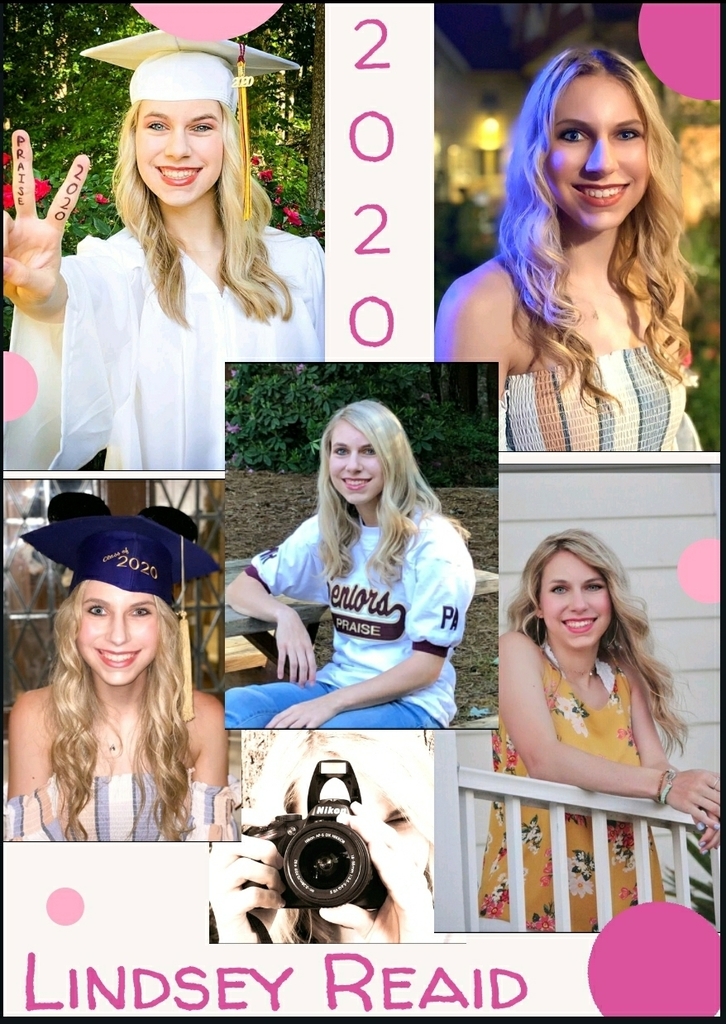 Parents and Staff, I would like to introduce Matt Hall as our new head football coach for the upcoming varsity football season. Matt has spent time as an assistant football coach here at Praise Academy prior to this season. He was here when the football program started back in 2007 and served on staff until 2017 when he step away to spend more time with his wife and children. He worked under Eric Bryant, Jeff Wolfe, and Trevor Read. While on staff, he served as assistant head coach, defensive coordinator, defensive line coach, and offensive line coach. He helped coach Praise Academy to 2 state championships while on Coach Read's staff. Matt is married to his wife Sarah Elizabeth Hall and has a son, Julius Hall, and a daughter, Audrey Hall. Matt attends Word of Life Church in Powder Springs and helps run the business that he and his dad own. We are excited that Coach Hall is coming back to Praise Academy, and we look forward to him leading our program. We will be communicating a day and time for the football players and parents to meet Coach Hall to talk about the upcoming season. Daniel J. Youngblood, M.Ed. Head of School, Praise Academy Growing Disciples to make Disciples through Christian Education Luke 2:52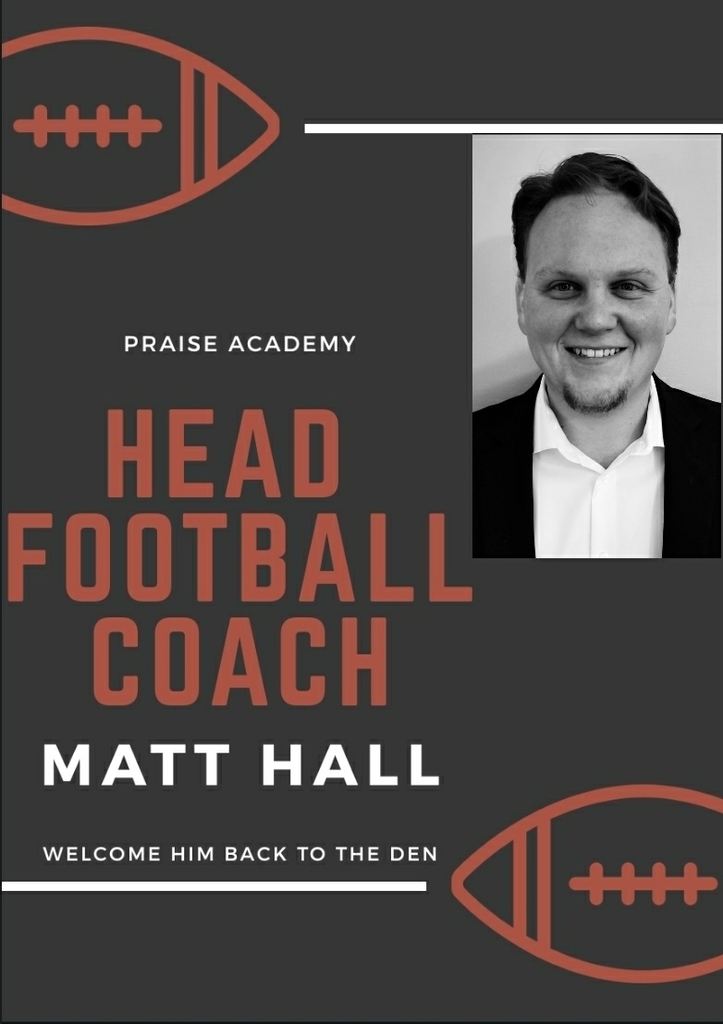 Dear Parents and Staff, We are so excited to be able to celebrate our Seniors this coming Friday with a parade! We just wanted to send out a few details, so you will know where to meet, what time and what to expect. The Seniors will meet and line up at Welcome Hill Church on Story Road right down from the school (where we meet for the Homecoming Parade). We will leave it up to each family as to whether they allow their senior child to drive in the parade or if the parent drives the vehicle during the parade . This is a celebration for them, and we really want them to be able to enjoy every minute of it. The parade will leave to come to the school at 11:00, so if you will please get to the church around 10:45 to line up your cars. We ask that no one get out of their cars and you practice social distancing. We know it is so hard after not seeing each other for so long, but we ask that you please abide by this, because we want to comply with the rules. Air hugs from your cars are acceptable. Lol! Once you leave the church at 11:00 you will proceed to the school, come down the school driveway, circle the parking lot. You may circle the parking lot several times if you wish. FYI, the road will not be blocked off for us during this parade, so if someone gets in the parade it will be okay because they will only be in it until they get to the school, then they will go on. Please be sure to stop at the stop sign at the intersection of Story Road and Hiram Lithia Springs Rd. We do not want any accidents. Parents, we encourage you to decorate the car you are driving with window paint, balloons and/or posters to make it a fun and festive parade for your senior. Staff and parents, we will gather at the school at 10:30 (you may get there earlier if you choose) to place all of our cars on the outer circle of our driveway and parking lot before the Seniors begin to come through. Someone will be at the driveway to direct you on where to park. We encourage you too, to decorate your car and make posters. Bring your air horns, megaphones, or any other noise makers you would like to bring. If you have a truck or SUV you may want to park so you can sit in the back of it. If not, bring a chair to sit next to your car. Again, we need to social distance from one another. Air hugs are acceptable. Please contact Donna Johnson by Thursday afternoon with any questions. Her contact information is
donna.johnson@praiseacademy.com
We want this to be a time of celebration so the more decorations and noise makers the better! We are looking forward to seeing everyone on Friday!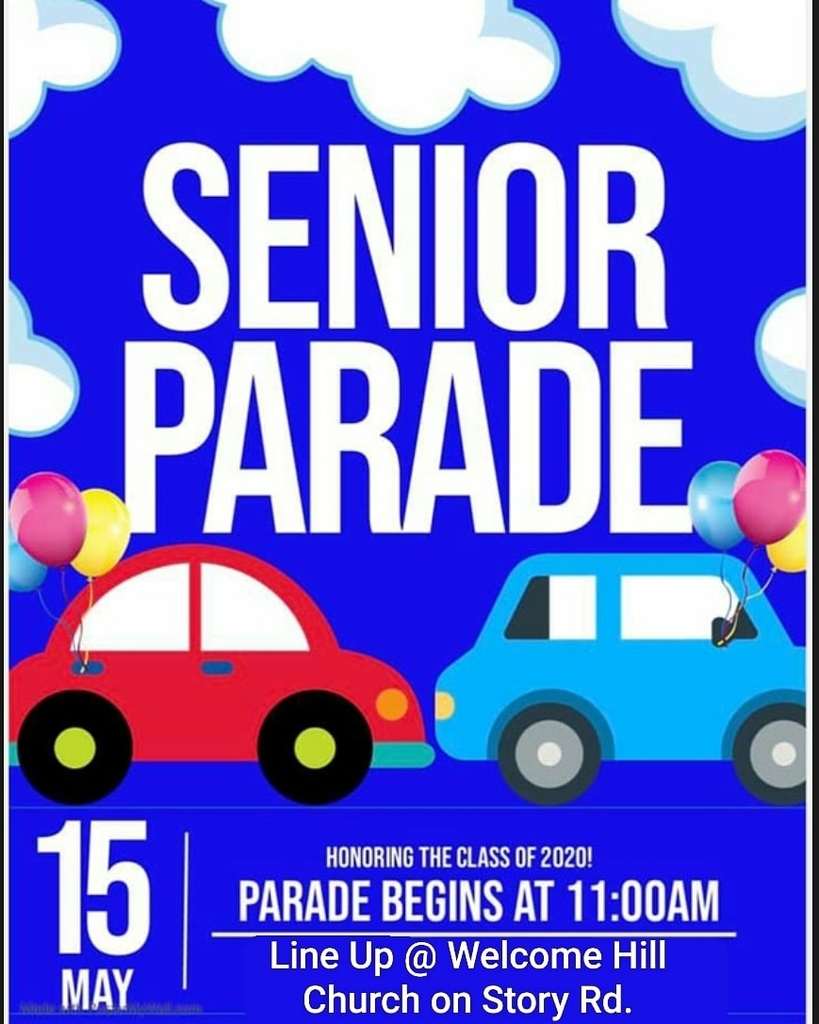 Dear Praise Academy Families, This is not how we would normally announce this, but given our circumstances... Congratulations! Riana Square: 2020 Valedictorian for Praise Academy Kalyn Friar: 2020 Salutatorian for Praise Academy Both of these young ladies have worked hard and are deserving of this recognition. Marcus Butler, M.Ed. Principal, Praise Academy Middle and High School Growing Disciples to make Disciples through Christian Education Luke 2:52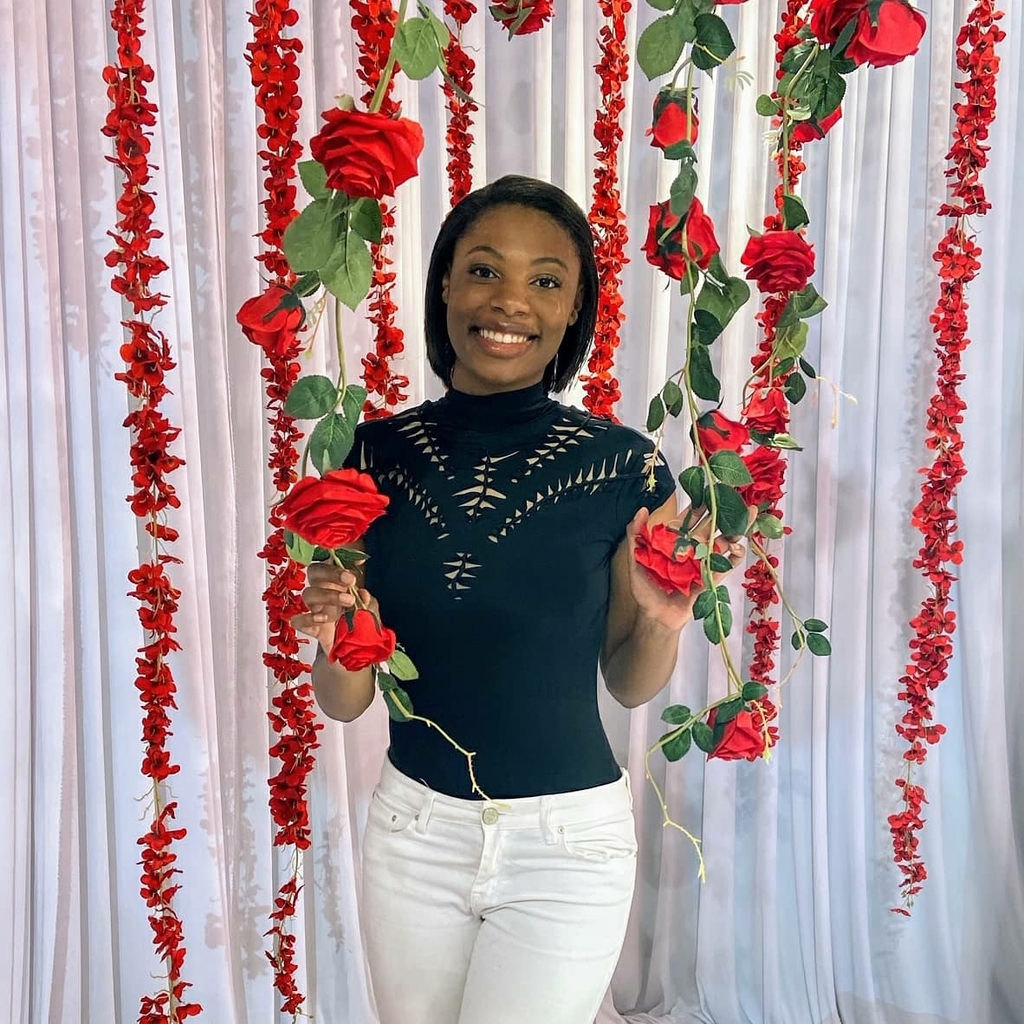 SENIOR SPOTLIGHT AIDAN WHIPPLE CLASS OF 2020 Aidan Whipple has attended Praise Academy for eight years. He is the son of Steve and Kim Whipple and the brother to Aly, Aubrey, Aaron, Anna Beth, Abby, Aisley and Andie Whipple. Aidan has been on the Twisted Axles Praise Academy Robotics Team for five years. During that time, the team has gone to the FIRST Robotics World Championship three times. They have won the Georgia State Championship four times and the South Super-regional twice. Aidan is president of the National Honor Society and has been a member of Beta Club at Praise Academy. After graduation, Aidan plans to start his education at Chattahoochee Technical College in the area of machining then transfer to Kennesaw State University to finish his degree in Mechanical Engineering. Aidan attends The Church @ The Ridge in Hiram, GA. He volunteers on the sound and media team, where he has served for the last 6 years. Aidan also works during the summers as a volunteer for Life Action Ministries Family Camp serving on their Summer Crew as a videographer. He enjoys playing music and rock climbing. Aidan's favorite verse is Psalm 119:5-6, "Oh that my ways may be steadfast in keeping your statutes! Then I shall not be put to shame, having my eyes fixed on all your commandments."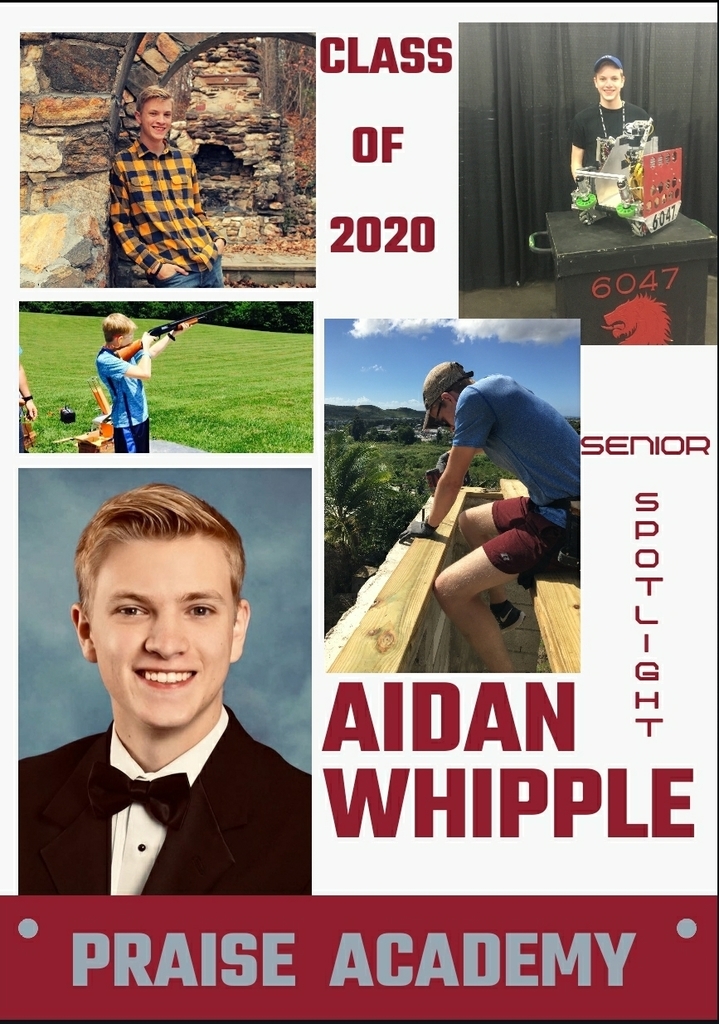 SENIOR SPOTLIGHT COURTNEY ANN FORD CLASS OF 2020 Senior Spotlight From Courtney's Parents: Courtney is the daughter of David and Shelly Ford. She has attended Praise Academy for fifteen years. She is the Vice President of the Praise Academy chapter of the National Honor Society. She has maintained a 3.75 or higher GPA throughout her high school career and also participated in the dual enrollment program earning college credits. She will attend college in the fall to pursue her almost lifelong dream of becoming a teacher and has decided she wants to specialize in the education of elementary children with special needs. Courtney has also been very active in the athletic program at Praise. She played varsity basketball for six years, varsity softball for three years, and played middle school, JV and varsity volleyball. She lettered in all three sports. She loves the Lord and has such a heart for children. She was the student aide in the K3 and 5th grade classes this year and helped coach elementary basketball. She enjoys being part of the Praise Tabernacle youth group. In her free time she enjoys hanging out with her friends and family or just relaxing at home. We are so excited to see what the future holds for her!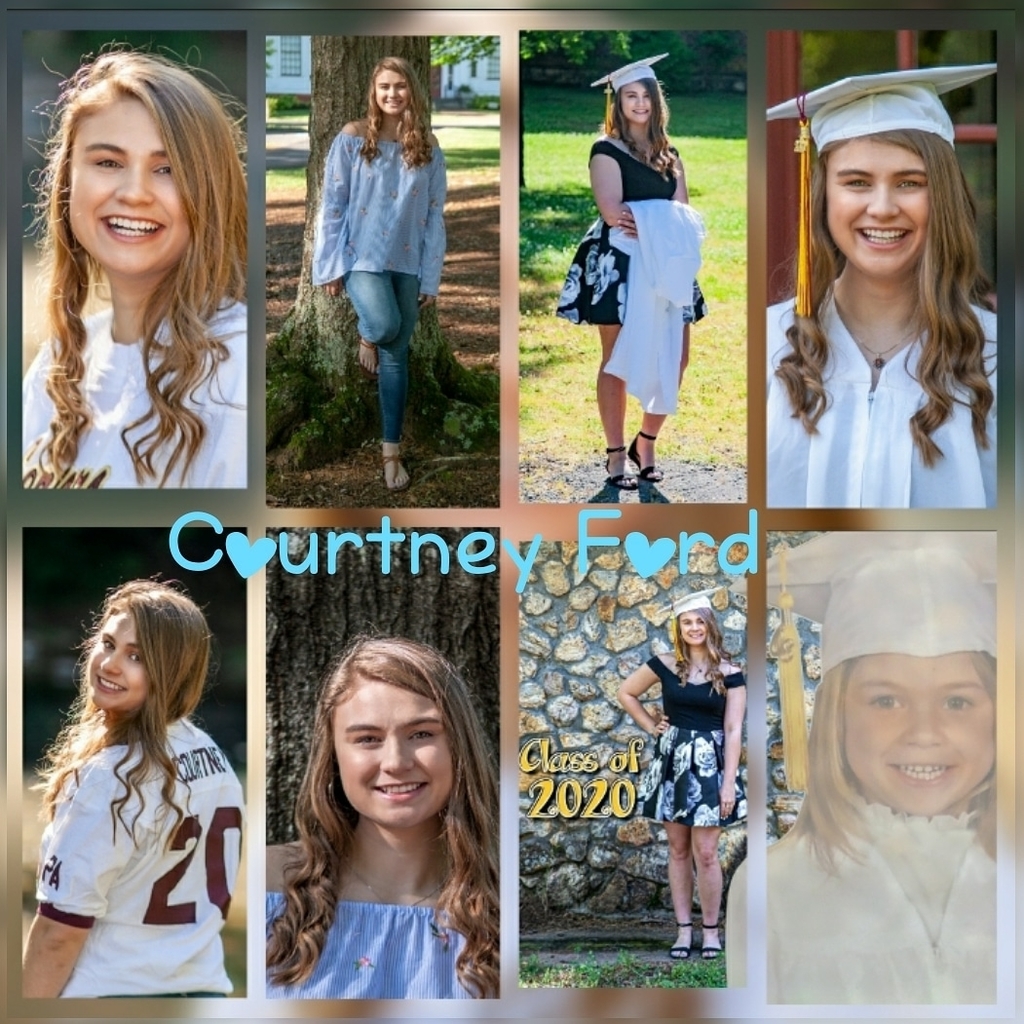 FOR THE WEARY HEART Day 12 I have told you all this so that you may have peace in me. Here on earth you will have many trials and sorrows. But take heart, because I have overcome the world." John 16:33 NLT
SENIOR SPOTLIGHT HUNTER STOKES CLASS OF 2020 From Hunter's Parents: Hunter Stokes has attended Praise Academy for the past three years. He is the son of Nick and Stephanie Stokes. He has one younger brother, Gavin Stokes, that is in the 9th grade at Praise Academy. During his high school years at Praise Academy, Hunter has been very active in school and extracurricular activities. Hunter is a very outgoing young man. He serves as Public Relations on the Senior Council. He won 1st place in the Spring Literary Competition for extemporaneous speaking. Hunter has lettered in football, basketball, and baseball, all three years while attending Praise Academy. Hunter has won all region and all state in football. He was chosen to play in the all star football game his senior year. He won defensive and offensive lineman of the year. Hunter has won the coach's award for baseball and basketball. He enjoys spending time with his family, his girlfriend, and playing golf. Hunter loves to make people smile. He is very personable and can strike up a conversation with anyone.His favorite high school memory happened this year when the football team won the state championship. After graduation, Hunter plans to attend the University of West Georgia to pursue a degree in physical therapy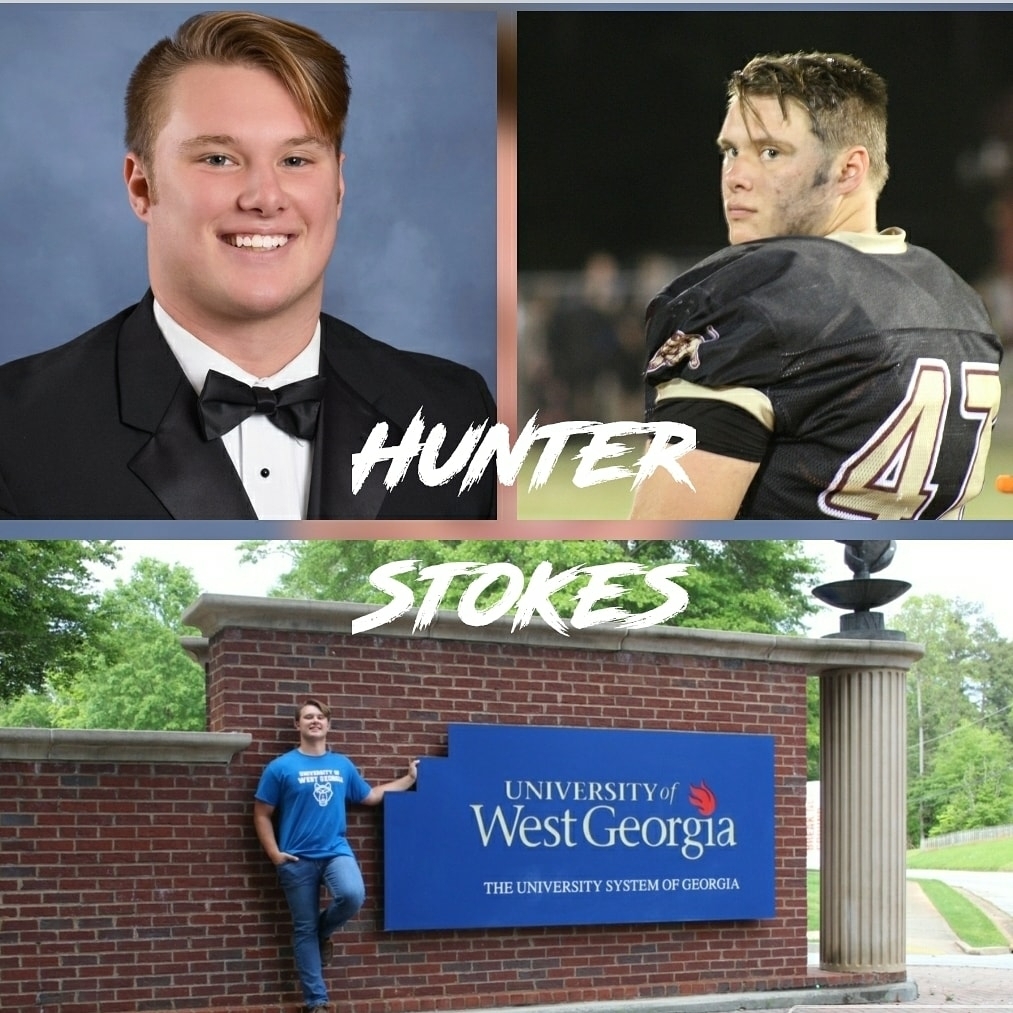 FOR THE WEARY HEART Day 9 But those who trust in the Lord will find new strength. They will soar high on wings like eagles. They will run and not grow weary. They will walk and not faint. Isaiah 40:31 NLT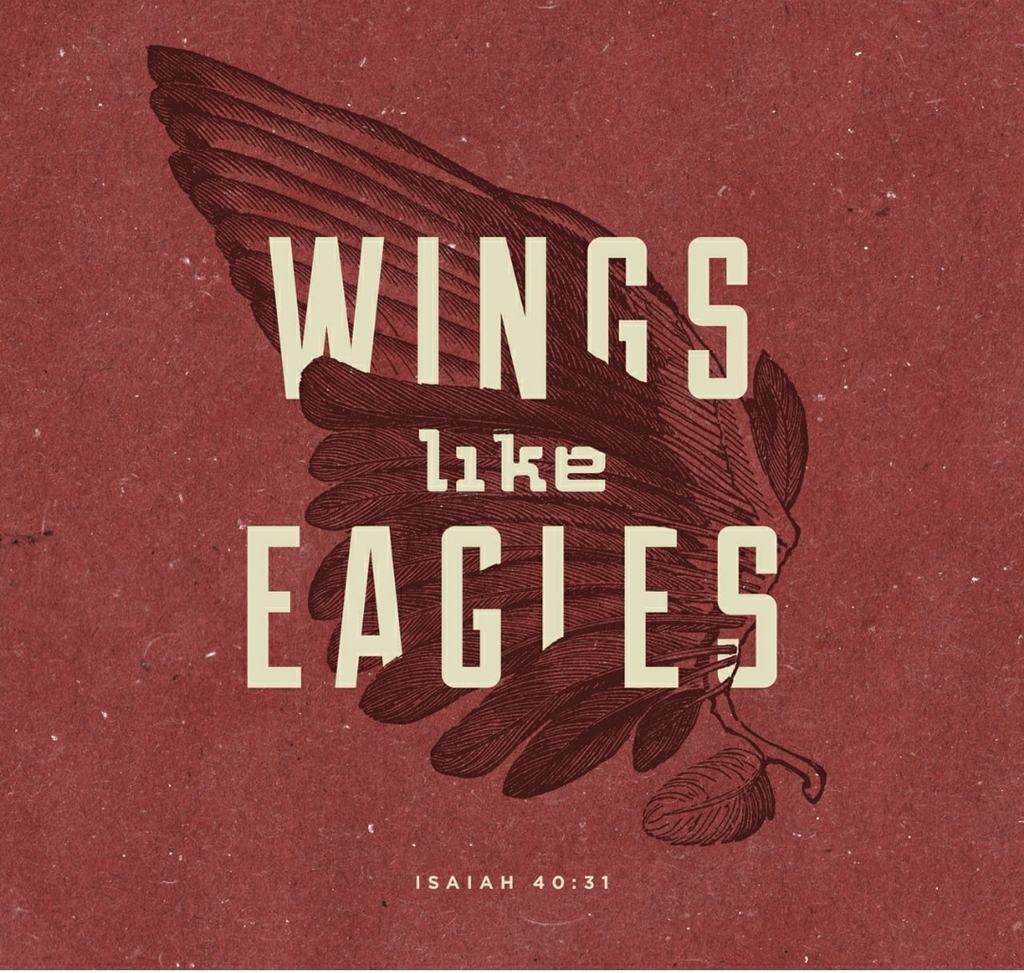 Elementary Teachers & Aides R Ready for Summer...R U? #pasummer
Showing their Lion Pride... #pavirtualspirit #paspiritday