EDIT MAIN
Admissions Policy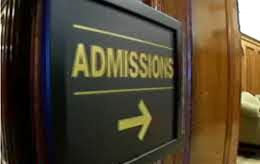 Prospective families should agree without reservation with the Statement of Faith, Vision, Mission, Philosophy, and Core Values of Praise Academy.
Praise Academy requires at least one parent and the child(ren) applying to be faithful to a local church and be a professing Christian.
In keeping with our Vision, Mission, Philosophy Statements and Core Values, Praise Academy seeks "best fit" students and families. The school chooses to partner with applicant families whose beliefs are consistent with a commitment to the basic truths of evangelical Christianity. We require that at least one parent be a professing Christian.
Selection for available positions is based upon the student's application date, compatibility with the school's educational and spiritual objectives, and suitability for the class to which they seek entry.
Praise Academy does not exist to provide corrective measures for students with pronounced academic, discipline, or social problems.
A variety of aptitudes and learning styles are represented within our student body.
Praise Academy admits students of any race, color, or national origin to all the rights, privileges, programs, and activities generally accorded or made available to students at the school. It does not discriminate on the basis of race, color, national or ethnic origin in administration of its educational policies, admissions policies, athletics, or other school administered programs.