EDIT MAIN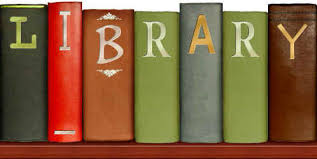 Welcome to the Praise Academy Library Media Center! The purpose of our Library Media Center (LMC) is to be an information and reading resource for our campus and to assist our students in becoming informed young people equipped to locate, evaluate, and use information effectively and to do so from the biblical worldview.

Our LMC is constantly growing and is for the use of our students, faculty and staff. While the school does not necessarily endorse all the contents of any book in the library, the position of Praise Academy is well understood to be in strict adherence to the doctrines and principles taught in the Holy Scriptures. It is understood that to meet certain academic standards and to provide books of various fields of research and content, the library must of necessity have many books of different types.

Our world today presents us with information from various resources. Part of our LMC ministry is to help students locate, evaluate, and use information effectively, and do so from a biblical worldview.
Darci Smith, Librarian
Library Media Center Hours: 8:00 am-3:00 pm daily
Curriculum:
K3-6th Grades: All students in the elementary grades visit the LMC once per week. In addition to checking out books, students learn library skills, information literacy skills, play educational computer games, and hear read-aloud stories.
7th-12th Grades: Middle and high school students may visit the LMC on their own or for information literacy lessons to accompany classroom curriculum.
Policies for checking out books? Click here!
Library Donation Guidelines: Click here!