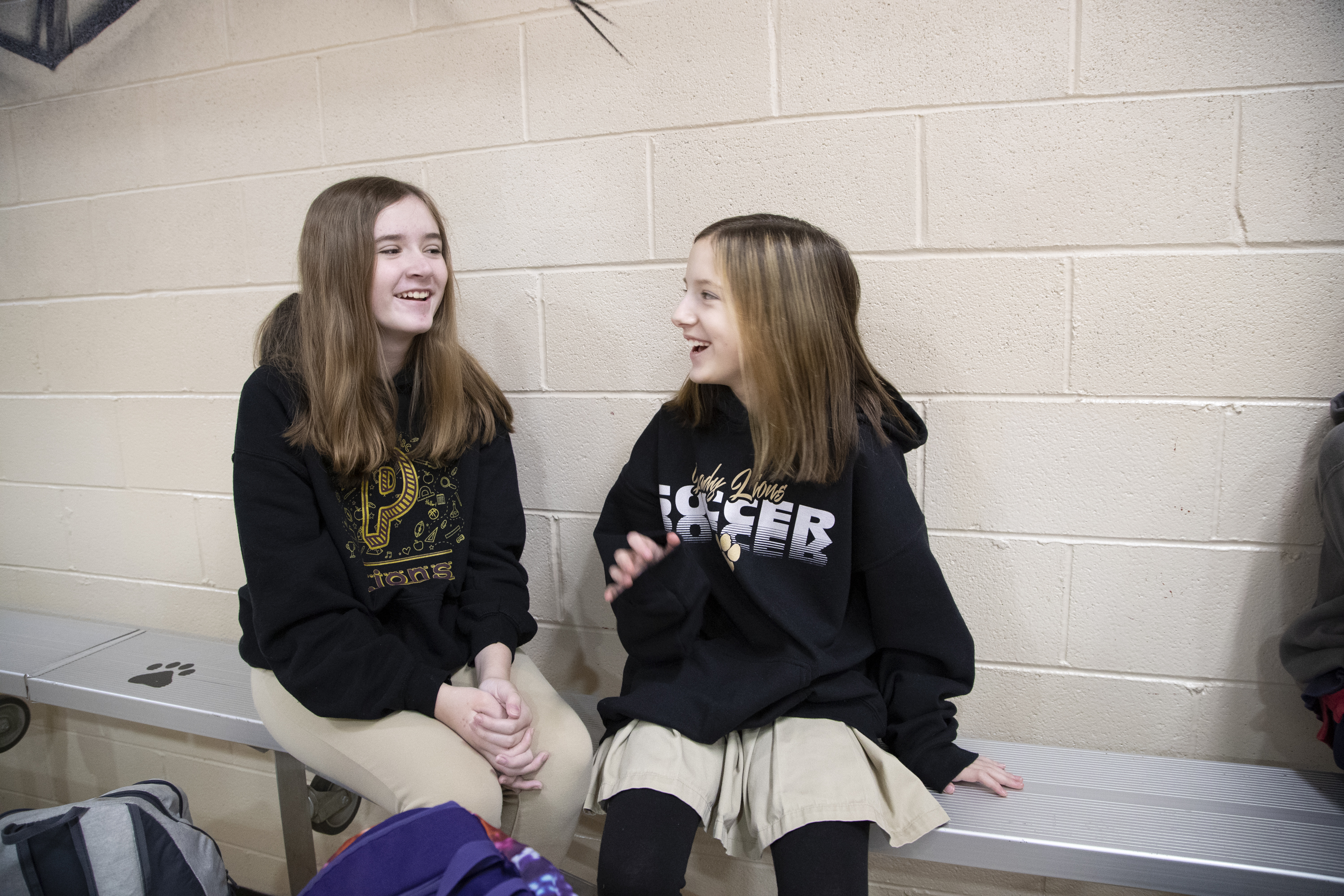 Below is a list of the frequently asked questions. If your question is not answered appropriately, please contact us at office@praiseacademy.com or call the administrative offices at 770-943-2484, option 2.
What type of school is Praise Academy?
First and foremost, Praise Academy is a private Christian school. Praise Academy is a covenant school.
What does it mean to be a covenant school?
A covenant school requires all faculty/staff and at least one parent and the child(ren) to be faithful to a local church and to be a follower of Jesus Christ.
Are your teachers certified?
Yes, all of our teachers must hold a valid teaching certificate through ACSI (Association of Christian School International).
Is your school accredited?
Yes, Praise Academy is fully accredited by ACSI (Association of Christian Schools International) and SACS (Southern Association of Colleges and Schools).
What type of achievement test do you give?
Praise Academy administers the Iowa Assessment to all students in K5 – 10th grade in the spring every school year. We administer the PSAT to 10th and 11th graders. 12th graders take the SAT or ACT for college entrance.
How many students are in a classroom?
K3 averages 6-8 students
K4 & K5 average 15-20 students
6th – 12th grades average 15-20 students
* Note – Kindergarten and lower elementary classes have a full or part-time teacher aide.
Is church doctrine taught in the classroom?
Praise Academy is made up of students and staff members with a variety of religious backgrounds and denominations. We recognize that not everyone shares the same doctrinal beliefs but we serve the same God. Therefore, Biblical truth, not doctrinal differences, is taught in the classroom. All families, students, faculty, and staff must agree with the Praise Academy Statement of Faith without any reservation.
Does Praise Academy offer hot lunch program?
Yes, Praise Academy provides high quality, nutritious, and cost efficient meals.
Does my child have to wear a uniform?
Yes. The uniform dress code and guidelines can be found in the Parent/Student Handbook. Uniforms are purchased through the Uniform Depot. The last Friday of each month is designated as casual day and students are free to dress in modest casual clothing. Casual day clothing items are subject to the dress code listed in the Student Handbook. K3, K4, and K5 do not wear uniforms, only grades 1 through 12.